08-19-2015, 05:38 AM (This post was last modified: 08-20-2015, 06:08 AM by JuanCarlito. Edit Reason: VIN search, new news )
**Edit- I did some searching on my VIN tonight and discovered the bike I bought is actually a 1986 XV 750 not an 85 xv700 as listed below**
Well . . . I sold my 1979 Honda CB650 before I even had a chance to get to ride her after the last mods lol. But it gave me enough cash to buy my next project . . . a 1985 Yamaha XV700 Virago. I know they are not the sexiest bikes around when stock, but figured it would be a good platform to keep learning about motorcycles and hopefully build something cool along the way! I'll try and keep this thread as active as possible and post pictures and videos as I go, but if you really want to follow along in real time I have been using my SnapChat to post as I do things so instead of posting every single pic here I will try and post just the more important ones here and keep the rest on SnapChat or my Photobucket. Feel free to follow any of the platforms if you want.
(SnapChat = JCarlitoOnline) 
(Photobucket =
http://s1370.photobucket.com/user/juanca...0Build%202
)
Anway, first here is the bike I sold
1979 Honda CB650 Bobber
And here is the new bike I bought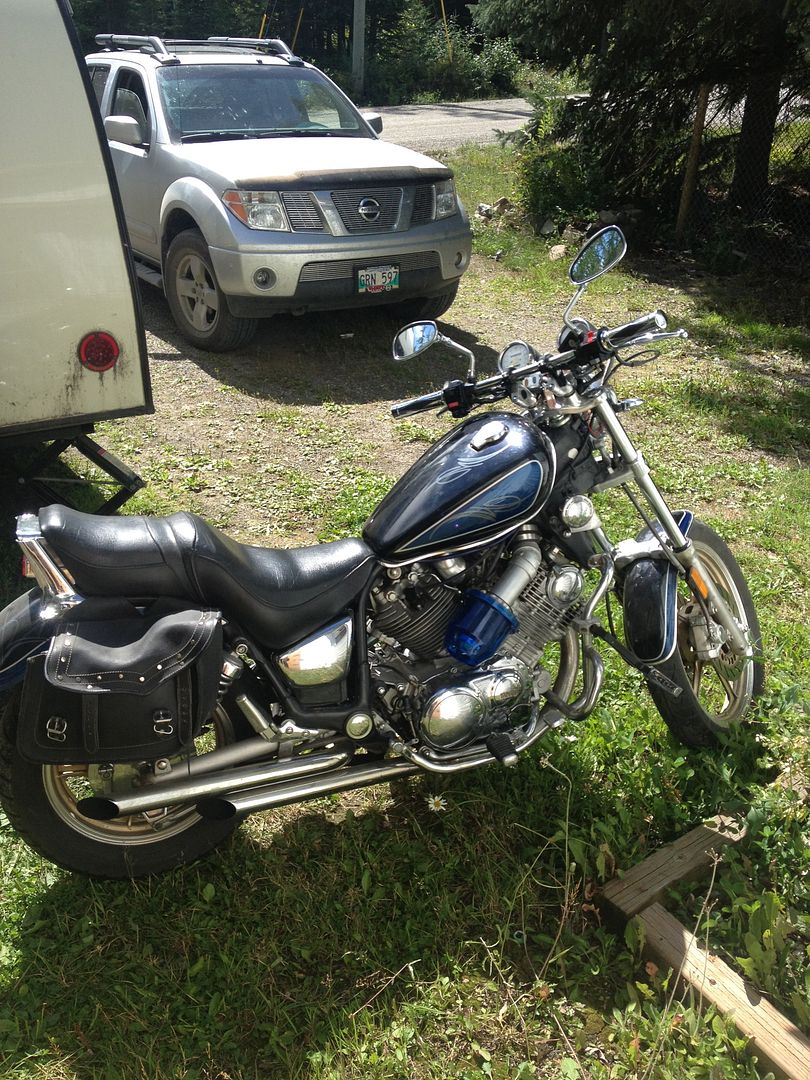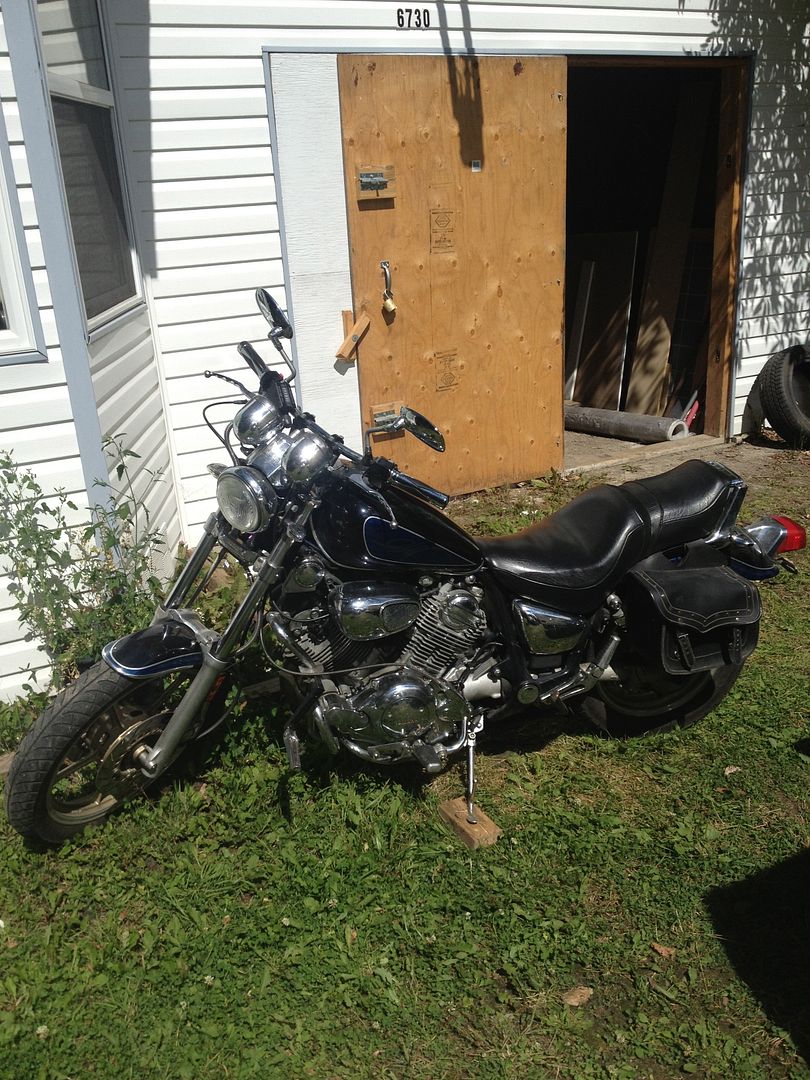 1985 Yamaha XV700 Virago
First "mod" I did was remove the ugly blue air filter cover the PO had on there . . .
Then I started to get to know her . . .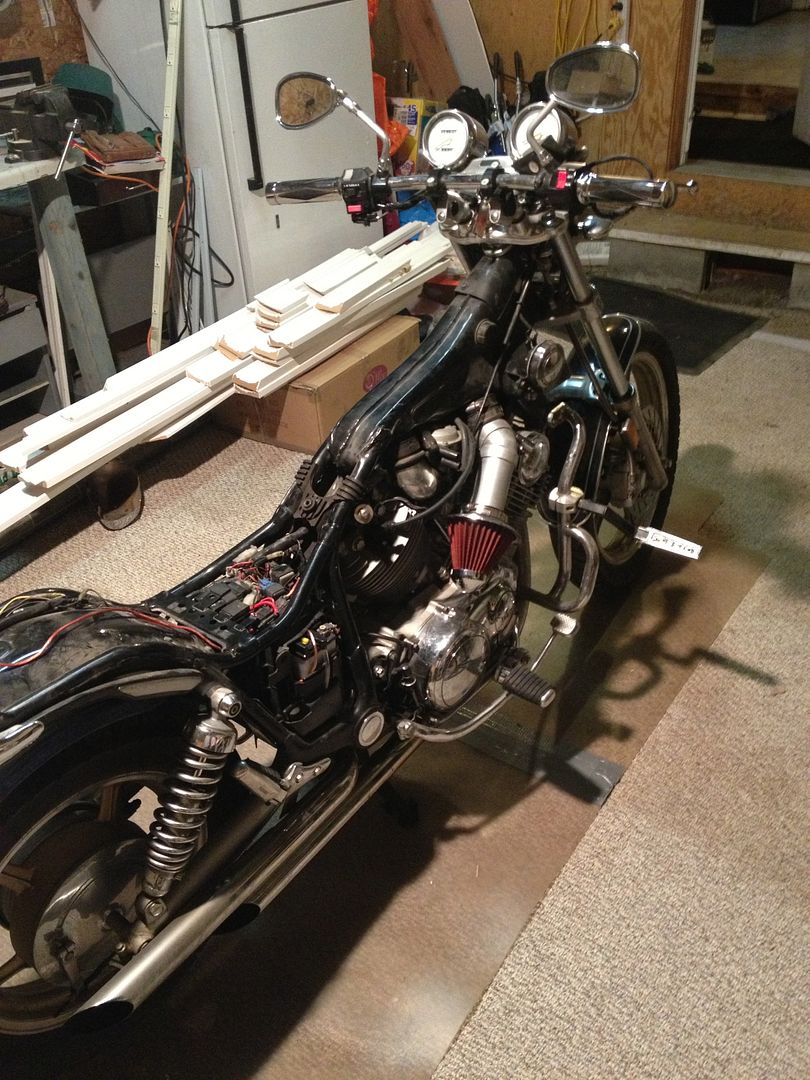 And came across my first "needs repair" part . . .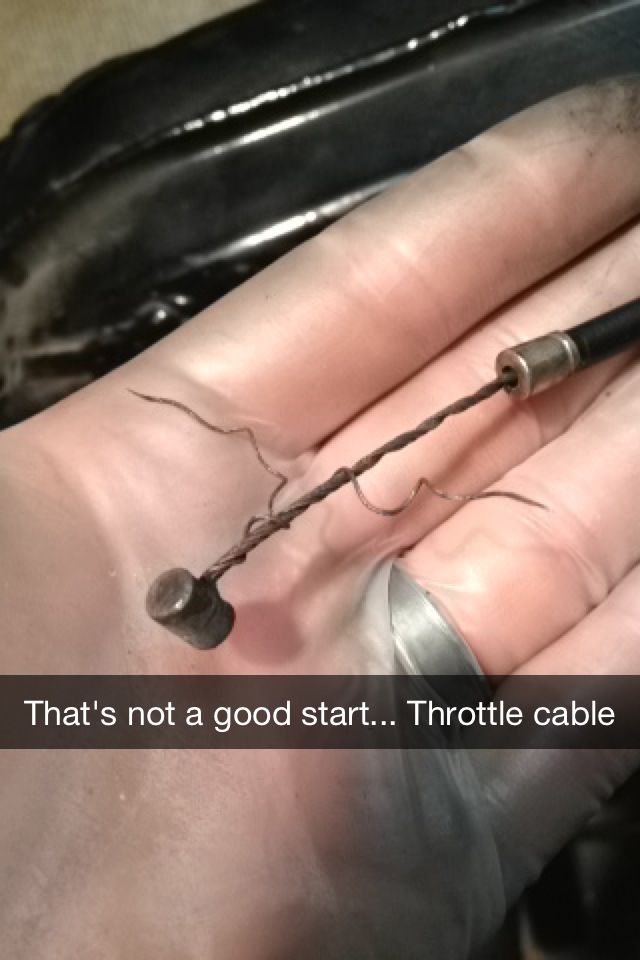 Oh well, could be worse . . .
---
Figure the first thing to do is get her running right as when I tried a test start only one cylinder would fire . . . but when I test rode before buying both cylinders fired . . . Need to look further into this issue, but figured I would start with cleaning the carbs….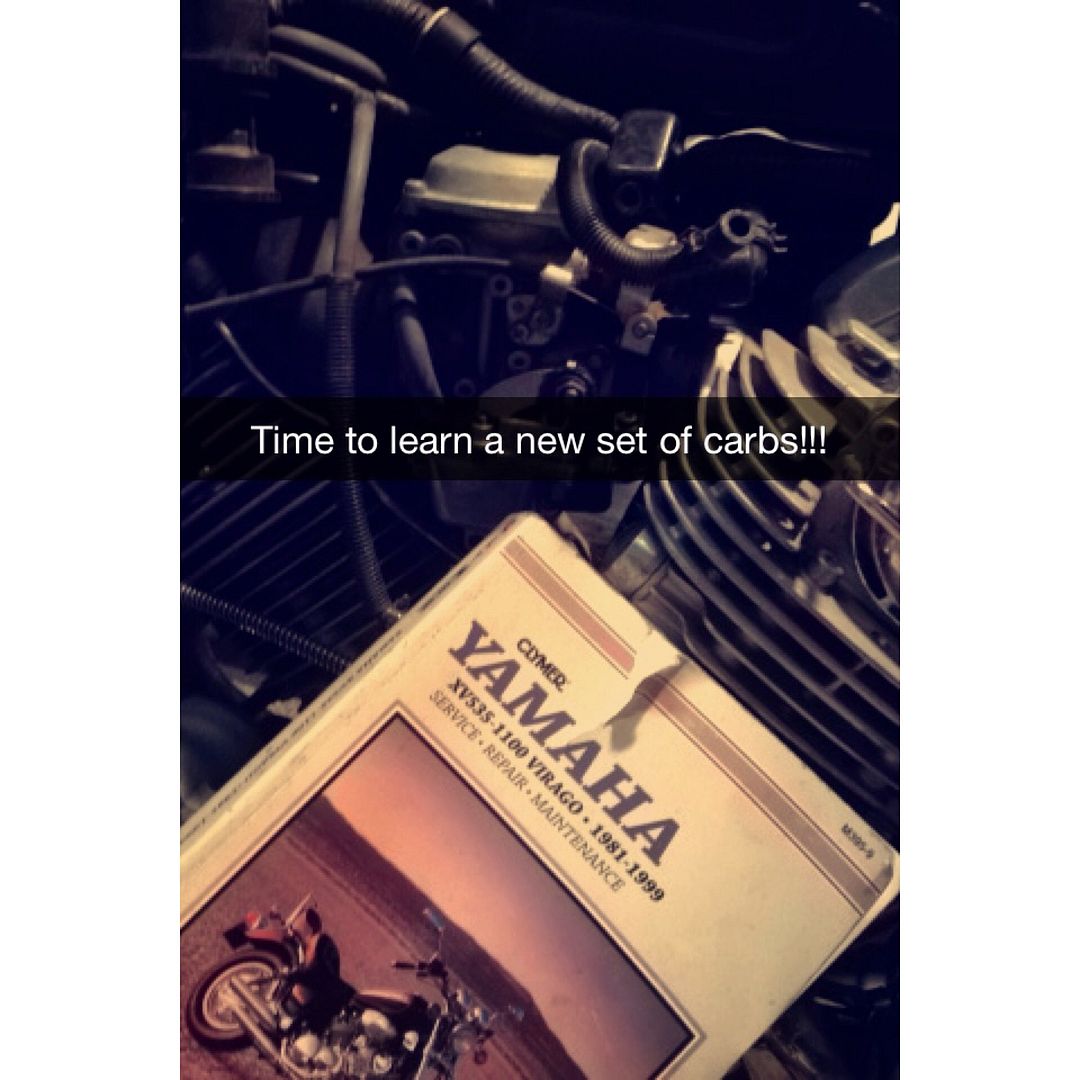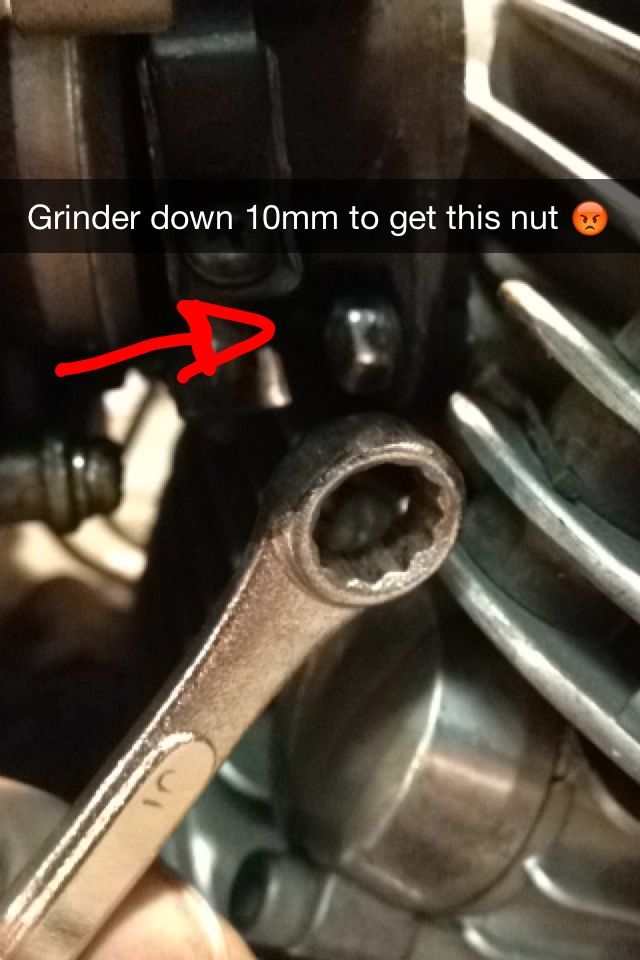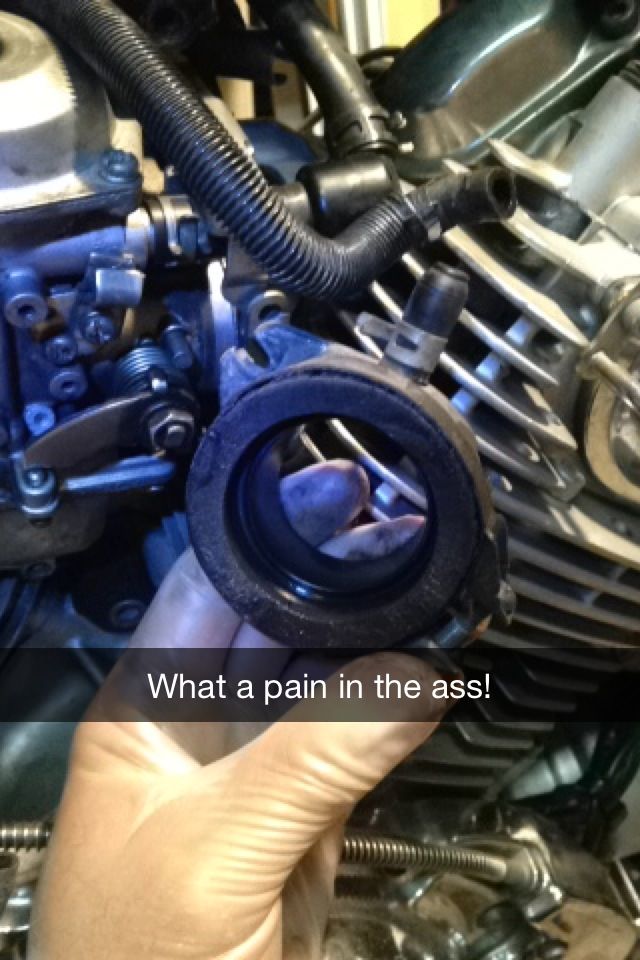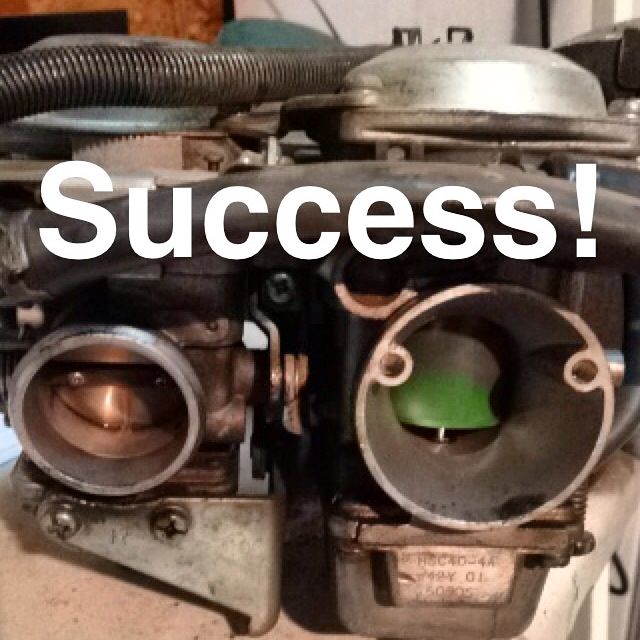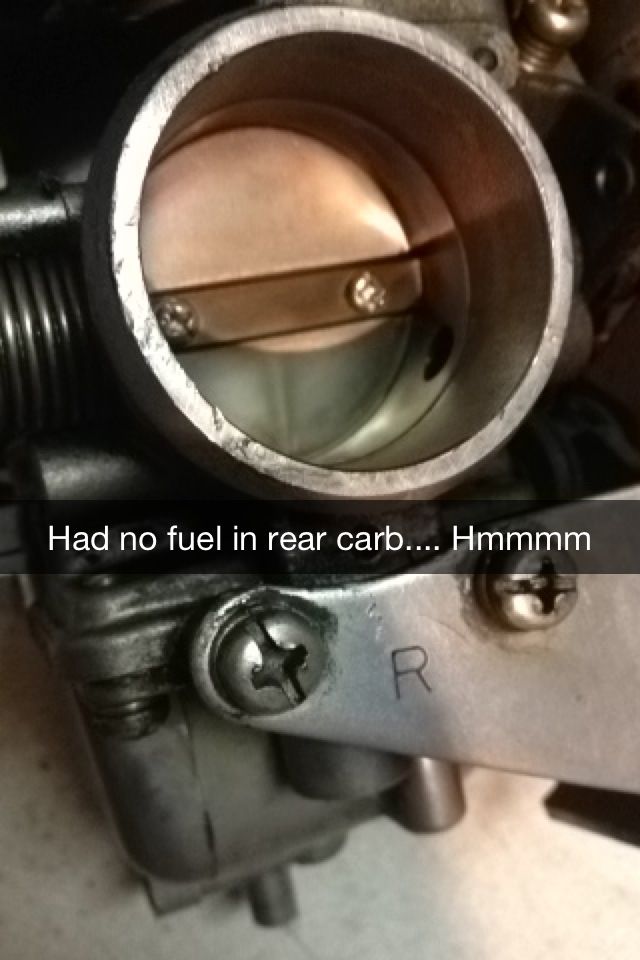 The carbs weren't actually to bad from what I could tell, so I just did a quick clean without separating the rack etc, then figured I would put it back together for a test start, but the battery had been drained and didn't have enough cranking power . . .hmmmm . . . could the be related to the one cylinder not firing?? I charged the battery and then did a compression test…
http://vid1370.photobucket.com/albums/ag...x4uhpp.mp4
Both front and rear tested about the same, so I checked the spark at the plugs…
http://vid1370.photobucket.com/albums/ag...qqh0zd.mp4
One plug seemed a little weaker and not as precise when sparking…maybe this is part of the problem?
I did however get the bike to fire on both cylinders but it ran poor with lots of sputtering and back fires . . . Will try again tomorrow and see what happens, also going to switch the spark plugs and see if its the same cylinder that doesn't fire. If it changes at least I know that much!
http://vid1370.photobucket.com/albums/ag...8n2krd.mp4
Future Plans
Looking into converting to a single carb. If I do I will also go with a manual petcock and eliminate the vacuum lines. Someone told me this might help with the backfiring and running issues, plus its easier to tune one carb (in theory) than 2 carbs synced together.
Will fabricate or buy forward controls.
Change the handlebars to more of a ape hanger style, probably somewhere in the 10" riser range.
Haven't decided on seating yet. But am leaning towards another solo seat bobber bike. Build a two up cruiser later on a larger displacement platform.
Move controls, new lighting, etc etc etc…. You all know the drill. One job will lead to the next whether I plan it or not lol.
Well….thats all for now. Hopefully you all follow along and give feedback as I go. This community was awesome in regards to help on the first build and I hope that continues as I am still just a noob! Let build number 2 commence!
" Look Long and enjoy the ride..."
~Juan Carlito~

Current Build - 2003 Yamaha Road Star 1600 Silver Edition 034/150

Bought,Built,Sold:
79' Honda CB650
86' Yamaha XV750