08-26-2015, 01:00 AM (This post was last modified: 08-26-2015, 01:06 AM by Scallywag303.)
Hey everyone we are Blue Collar Pirate Garage and currently we specialize in motorcycle wiring kits and and our waterproof mini fuse blocks. We will be adding a more diverse product line in the coming weeks so stay tuned.
Our site can be found at 
http://www.bcpgarage.com/
 and we accept Paypal and credit cards. Orders typically ship same day and are shipped priority 2-3 day mail. All orders are availbale for combined shipping you only pay once and per order, no excessive shipping costs here. Orders can be placed through the site or I can shoot you an invoice as well. And YES we will ship anywhere in the world just ask, For questions either post here or email me directly 
greg@bcpgarage.com
 and follow us on instagram @bluecollarpirate 
https://instagram.com/bluecollarpirate/?ref=badge
Our current product line includes the following:
3 Way Waterproof Mini Fuse Blocks
The fuse blocks are $9.49 and available in your choice of black or clear cap.
The mini fuse block is designed to be completely waterproof and small enough to hide in any type of motorcycle build. These are hands down the smallest fuse holders available. All pin connections as well as the cap are water tight. These are all built in house and are also available as an add on option to our wiring kits to replace the included 3 inline fuses holders.
The dimensions of the mini fuse block are:
2.84in tall, 2.20in across, with a depth of 1in at the cap clip and .68in at the next deepest point.
Included with the mini fuse block:
-Your choice of black or clear cap 
-1 foot of wire per pin 
-3 fuses (7.5A, 10A, 15A) 
-All fuse blocks come preassembled
*wire colors may vary. There will always be 3 terminals with the same colors and 3 terminals with different colors as pictured.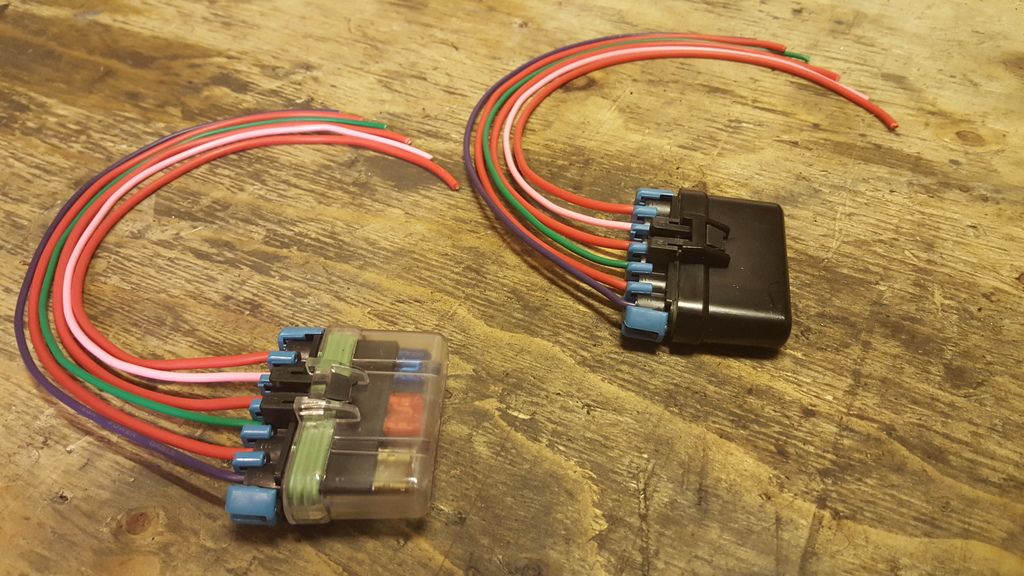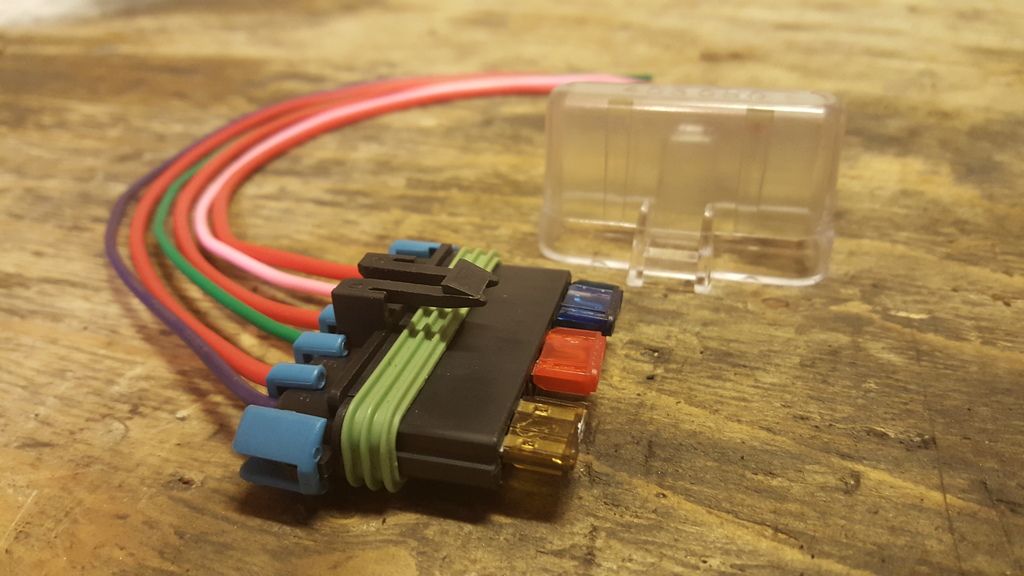 ---
Wiring kits are currently on sale untill the end of August and will return to regular retail on September 1st, 2015. While on sale kits start at just $22.99
10-20ft DIY Custom Motorcycle Wiring Harness Kit
We have two custom motorcycle wiring kits available. A 10 foot kit that includes 110 total feet of wire and a 20ft kit that includes 220ft of wire. Both kit options come with the same amount of additional parts the only thing different is the length of wire.
-10ft(110ft) or 20ft (220ft) lengths of 11 colors 16awg wire 
-10ft 3/8 split loom 
-5ft 1/2 split loom 
-2ft 1/8 heat shrink 
-2ft 1/4 heat shrink 
-1 roll 3m electrical tape 
-20 8in black zip ties 
-4 16awg eyelet terminals (2 different eyelet sizes) 
-3 waterproof inline fuse holders (or add the Mini Fuse Block to replace the inline option) 
-Reusable/resealable packaging
*The 10ft kit is usually enough for a really basic wire job(ignition, headlight, stoplight, and kill switch)
*The 20ft kit is a great option if you have any additional accessories on your bike such as turn signals, horn, hand controls, wiring a stock bike, extended bars, etc..
Colors of wire include: Blue, Red, Yellow, Black, Green, Orange, Purple, White, Brown, Pink, Grey.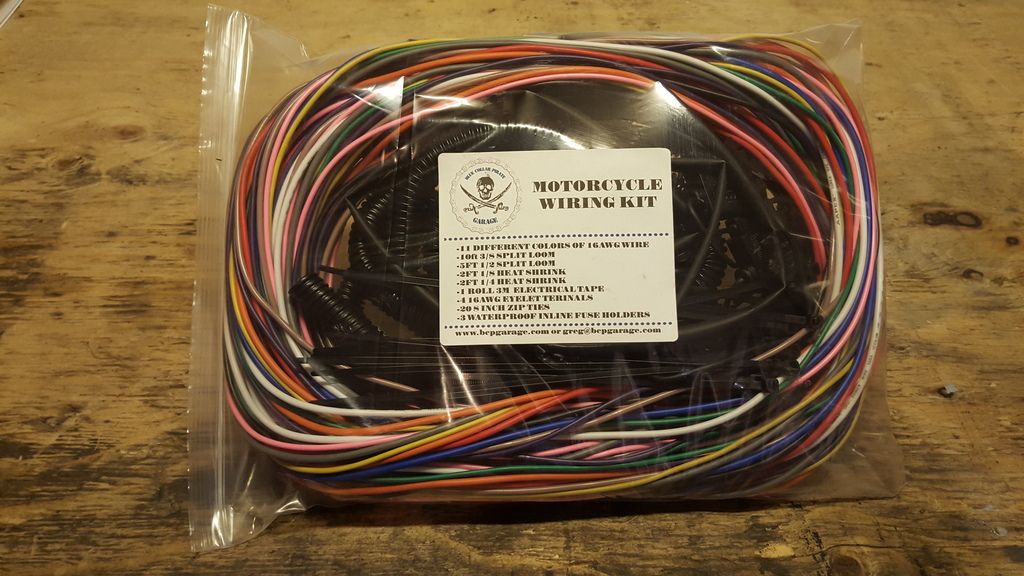 1982 XS650 Hardtail, 706cc of awesome.
Our Motorcycle Wiring Kits & Fuse Blocks Available @

WWW.BCPGARAGE.COM 
Instagram: bluecollarpirate